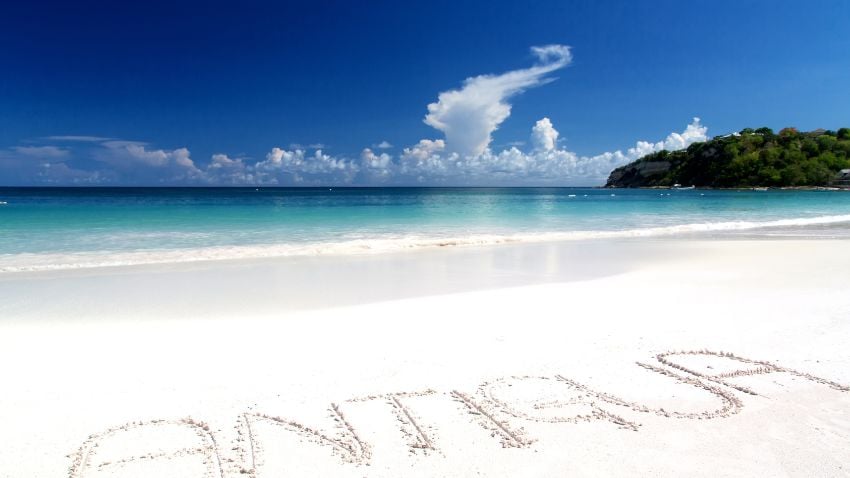 26 min read
The Basics Of How To Get A Second Passport Or A Second Residency

Mikkel Thorup : June 5, 2022
For the newbie to the world of Immigration, you may be wondering what is a Second Residency, a Second Passport or Citizenship by Investment, let's first start off with what is immigration?
Immigration is moving from one country to another to live or travelling to a country for the purpose of obtaining a permanent residence there.
Some of you may be thinking of your ancestors leaving Ireland, Italy and Germany early in the 20th century. Leaving behind their old home for a new home, one that they hoped would be better to raise a family, a better life without famines and fewer hardships.
Families got on a boat and crossed the Atlantic Ocean to arrive on the shores of the United States of America to become American citizens. They left behind everything they knew and understood, a language they spoke, for a new country and a new life abroad.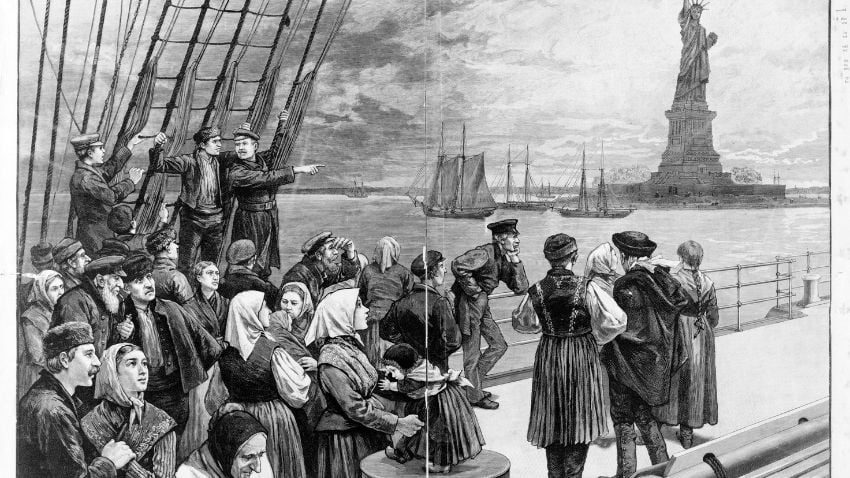 Immigrants on an ocean steamer passing the Statue of Liberty, New York City, 1887
Today, it's really no different. People leave their home country, fly to a new country and become citizens of this new country.
Simple enough, right? Wrong!
Today, countries have strict rules they enforce for people that want to come and live on their soil and call themselves citizens.
There are 2 concepts here to understand.
Residency

Citizenship
They are both different, they are not interchangeable; however, when you become a citizen, you can also become a resident.
So, you have a small definition of what Immigration is, but how does it work today?
First, you must always have a country you call home. You must be a citizen of a country, you cannot decide you don't want to have a home country, you just want to travel around the globe and not call any one country home.
The law does not allow this.
You must first find a country that will allow you to become a citizen, fill out the appropriate paperwork, adhere to the new rules of the country you'e chosen, pay the fees or buy what is necessary by the laws set out by this new country, and then you can renounce your citizenship, if you chose, of your home country.
There are many countries around the world that will not allow you to have more than one citizenship, while other countries don't care how many you have. Others ask you to renounce your citizenship but don't follow up, so in fact, you can have more than one citizenship.
This can take a few months or several years, depending on the country and the process.
Okay, now that you understand what Immigration is, where do you go from here? Why are you interested in this subject?
IS A NEW PASSPORT FOR YOU?
Are you a high-net-worth individual?
Are you concerned about your well-being or your family's wealth in the country where you currently live in? Are taxes crazy high where you live? Or are you fearful the government might come along and take everything you own because you gave a donation to GoFundMe?
For most of my clients, all 3 of these boxes are ticked. The other thing you might be fearful of is that your country's rules and regulations don't align with your belief system? I see this a lot.
There are other reasons why having a second passport is a really good idea.
You may ask, why can't I just rely on my current passport and if something happens or goes wrong, why can't I just flee to another country of my choice?
As 2020/2021 has shown us, that concept will not work, not now and likely not ever.
Countries closed their borders to non-citizens and non-residents. People travelling the world during the last 2 years were shipped back home, whether they wanted to go or not. If you had a passport to the country you were living in at the time, they would have allowed you to stay.
If you had a second passport, you could choose the country you wanted to live in. You could legally spend 6 months in 1 country and 6 months in your other country.
When choosing a second passport, we also look at the freedom of the new country, their tax policies and most importantly, do you want to live there.
BEST WAY TO GET A SECOND PASSPORT
There are 5 ways to get a second passport. The easiest and fastest way is Citizenship by Investment. Others are by Ancestry, Naturalization, by birth and by marriage.
I'm going to spend more time in this article discussing citizenship by investment, what it entails, which countries have the best programs and some of the costs involved.
citizenship by investment
If you are unfamiliar with this concept, read on, I'm going to discuss what it is, and why it's beneficial for you and the country you've chosen.
I'm sure you'll have hundreds of questions, and hopefully, this article on how to get a second residency or a second passport will answer some of those questions for you.
If you need more questions answered and would like to work one-on-one with me on any of these crucial concepts, then read the important letter below. From there, you can fill in an application to become a Private Client Here.
Citizenship by investment is exactly as it sounds.
You will give your new country of choice either an economic contribution through a donation to the country in the form of a bond or directly to a fund, or purchase real estate approved by the government, or, a combination of both. And in return, your new country will give you a new passport/citizenship.
You may be thinking, why would a country allow someone to become a citizen in exchange for cash or for purchasing real estate? Well, that's quite simple. One of the main reasons is that smaller nations require money to enhance tourism or help with infrastructure, but how do they do that if no one new is coming to live on their island?
With the money raised, these countries can fund new tourism infrastructure, which helps increase capital and bring wealth into the country.
The process is complex and involves due diligence at various levels.
WHY CITIZENSHIP BY INVESTMENT?
The best answer really is time. Reducing your tax bill is vitally important if you are a high-net-worth individual. The longer it takes you in the process, the more tax you will be liable for. It's a valid and powerful concept, so if you want to protect your wealth, I would advise you to call me now, and we can talk about your options. You can have a new passport in hand in as little as 60 days using a country utilizing a fast track or as long as many months, depending on the bureaucracy of the country.
Another benefit of citizenship by investment is that your initial passport may not be a particularly helpful travel document. If you can purchase a passport that is a more favourable travel document, why would you not choose this route?
Let's talk about some of the countries that offer citizenship by investment.
CARIBBEAN PROGRAMS
5 Caribbean countries offer CBI.
Antigua & Barbuda, St. Lucia, St. Kitts & Nevis, Dominica and Grenada.
I would say of the 5 programs, here are the 3 most popular.

Flag of Antigua & Barbuda
ANTIGUA & BARBUDA
Antigua & Barbuda is a sovereign island country in the West Indies in the Americas, lying between the Caribbean Sea and the Atlantic Ocean. The two major islands, Antigua and Barbuda are separated by around 25mi (40 km) and smaller islands.
INVESTMENT OPTIONS
| | | |
| --- | --- | --- |
| DONATION | REAL ESTATE | CONTRIBUTION |
| Donation of at least $100,000 USD to the National Development Fund (NDF) | Purchase of real estate with a value of at least $200,000 USD plus additional expenses | The contribution of at least $150,000 USD to the University of the West Indies Fund, Is applicable to a family of 6 or more. |
*Legal Fees and additional expenses are not included in these investment Options
What is so amazing about the Antigua and Barbuda CBI is that it allows the main applicant to include all of their family members in the application. This can be your spouse, children 28 years and younger, parents/grandparents over the age of 55 and unmarried siblings of both the main applicant and the spouse.
ST. LUCIA
St. Lucia is a beautiful country that lies in the eastern Caribbean Sea. The population is under 200,000 people and there is much to see and do here.
INVESTMENT OPTIONS

Donation to the National Economic Fund


Real Estate


Government Bonds


Enterprise Projects

COVID-19 Relief Bonds


Minimum Investment amount

From

$100,000

From

$300,000

From

$500,000

From

$1,000,000

From

$250,000


Return on Investment

No

Yes, 3-5%

No

Depends on the project

No


Holding period

None, it's non-refundable Contribution

At least

5 years

At least

5 years

No

At least 5 years

Notes

Yes

No

The minimum amount is given for joint investments

This is a limited-time option
*Legal Fees and additional expenses are not included in these investment options
What's exciting about the St. Lucia passport is that it allows its main applicant to include their family members in the application. Including your spouse, children under 21 years of age and any dependent children that are between the ages of 18 and 30, mentally or physically challenged dependent children and/or parents, parents and/or grandparents aged 55 or above, and siblings of the main applicant if below the age of 18, unmarried, and who've received consent from his or her parent or guardian to apply for citizenship by investment.
Please contact me to start the application process for St. Lucia by clicking here.
ST. KITTS & NEVIS
St. Kitts & Nevis sits between the Atlantic Ocean and the Caribbean Sea. It is a dual island nation and is absolutely beautiful.
They have a very strong passport with visa-free travel to 156 countries, including Hong Kong, Singapore, the UK, and the Schengen area of Europe.
INVESTMENT OPTIONS
There are 3 ways to obtain a 2nd passport. A real estate investment, a sustainable growth fund and the newest being an alternative investment option.
real estate investment
There are 2 ways to qualify for a second passport using a real estate investment. You can invest in a pre-approved real estate development or, for a limited time only, through the purchase of a qualifying private residential property, both of these we will assist you in the process.
The minimum real estate investment is $200,000 USD, which is resalable after 7 years, or you can purchase $400,000 of property and it is resalable after 5 years.
sustainable growth fund
This is by far the most secure and straightforward route to citizenship in St. Kitts & Nevis. A family of 4 will make a contribution of $195,000 USD directly to a government-held fund. Your investment will enhance your future, as well as the future of St. Kitts and Nevis.
alternative investment option
There are 2 categories:
A public good project developer (PGPD). The state owns the asset at the end of the agreement. They are fully funded by the PGPD and locked in upfront. The investment and the minimum unit will be $175,000 USD. Normal transaction fees for real estate will apply.

A private enterprise developer (PED). The funded or built asset is privately owned. The minimum unit of investment is $200,000 USD and as above, all fees related to the purchase of real estate will apply.
This investment facilitates investment in qualified infrastructural and other projects developed or developed by PED and PGPDs.
Other strong passports include Vanuatu, North Macedonia and Bulgaria.
EUROPEAN CITIZENSHIPS
Here are three of my favourite countries: Montenegro, Malta & Turkey.
Let's discuss citizenship by investment in these countries.
MONTENEGRO
This tiny country of under 1 million people, is located on the Adriatic Sea and is a part of the Balkans, sharing a border with Serbia, Bosnia and Herzegovina, Kosovo, Albania, Croatia and a maritime border with Italy.
Honestly, one of my favourite European countries for our investors to obtain full citizenship is Montenegro.
Montenegro is a little more money compared to the Caribbean countries. To obtain full citizenship, you must invest at least €450,000 for property in the northern and central region of Montenegro, excluding Podgorica and €650,000 in the coastal region or in the capital Podgorica.
The passport provides visa-free or visa-on-arrival access to 137 destinations, including Europe's Schengen Area, Russia and Turkey.
One thing to note is that geographically Montenegro is in Europe, it is not part of the EU. They are striving to meet the EU requirements for accession; however, it is not expected until at least 2025.
If Montenegro is a country you can see yourself living in, do it now. As of December 31, 2022, this program will be terminated. There's still time.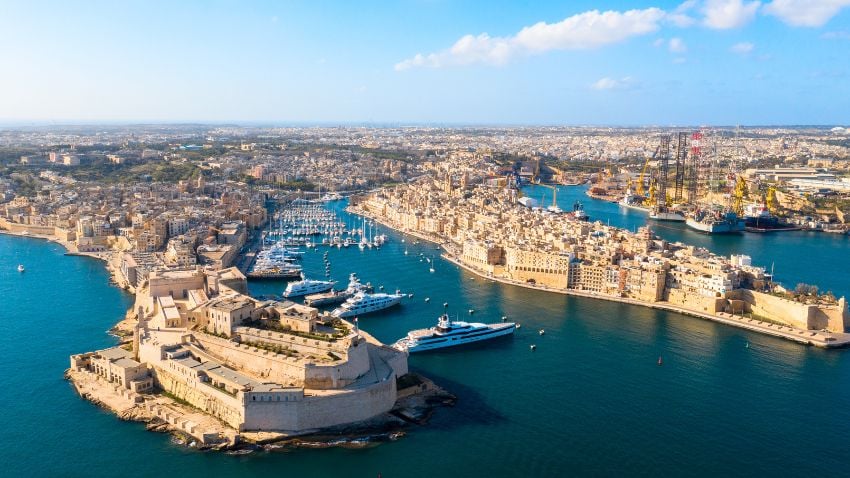 Birgu and Senglea are two amazing cities in Malta
Malta
Malta, another tiny island country of just over 500,000 people consists of an archipelago in the Mediterranean Sea.
Malta passport allows visa-free travel to 180 countries, including the USA, Canada, Middle East, Africa, Asia, and most countries in North, Central and South America.
Malta's Citizenship by investment is aimed at high-net-worth individuals. Citizenship can be obtained,
Direct Investment: €600,000 (36 months residency option) or €750,000 (12 months residency option). Dependents (if any): €50,000

Philanthropic Donation: A donation to a Malta-registered non-profit organization: €10,000

Property Rental or Purchase: €16,000 per year if rented, or €700,000 if purchased
There are additional expenses, including the following government fees:
Residence Permit Fee: €5,000. Each dependent: €1,000

Residence Card: €7.50 per card

Citizenship Eligibility Due Diligence Fee: €15,000. Each dependent age 12 and over: €10,000

Citizenship Eligibility Administrative Fee: €1,000 for each applicant

Citizenship Administrative Fee: €500 for each applicant
The total number of Malta citizenship certificates granted is limited to 400 per year. The Malta (EU) citizenship/passport allows settling in any of the EU member countries.
Citizenship can be obtained in as little as 12-18 months, and family members can be included in the application.
TURKEY
Update to the Turkey Citizenship by investment: the program is to be increased from $250,000 to $400,000 for real estate.
Turkey is a transcontinental country located mainly in Western Asia, with a portion in the Balkans in Southeast Europe. It shares borders with Greece, Bulgaria, Georgia, Armenia, Azerbaijan, Iraq, Syria and the Black Sea to the north and the Mediterranean Sea to the south.
Turkey's citizenship by investment (or Turkish Golden Visa) started in 2016 to encourage foreign direct investment into the economy and to stimulate the real estate market.
A Turkish passport provides visa-free travel to 111 destinations, including Hong Kong, Japan and Singapore.
You can choose from one of the following options.
CITIZENSHIP BY REAL ESTATE
Make a minimum investment of $400,000 into real estate or land (you can actually invest in multiple properties for a combined $400,000).

Make a bank deposit of $500,000 (or equivalent foreign currency or Turkish Lira), into a Turkish bank account, for a minimum of three years.

Contribute at least $500,000 (or equivalent foreign currency or Turkish Lira) into Turkish government bonds.

Make a minimum capital investment of $500,000 or (equivalent foreign currency or Turkish lira) into a real estate investment fund share or venture capital investment fund share.

Create full-time jobs for at least 50 people, as stipulated by the Ministry of Family, Labour, and Social Services
If you need more questions answered about European Citizenships and would like to work one-on-one with me, then read the important letter below. From there, you can fill in an application to become a Private Client.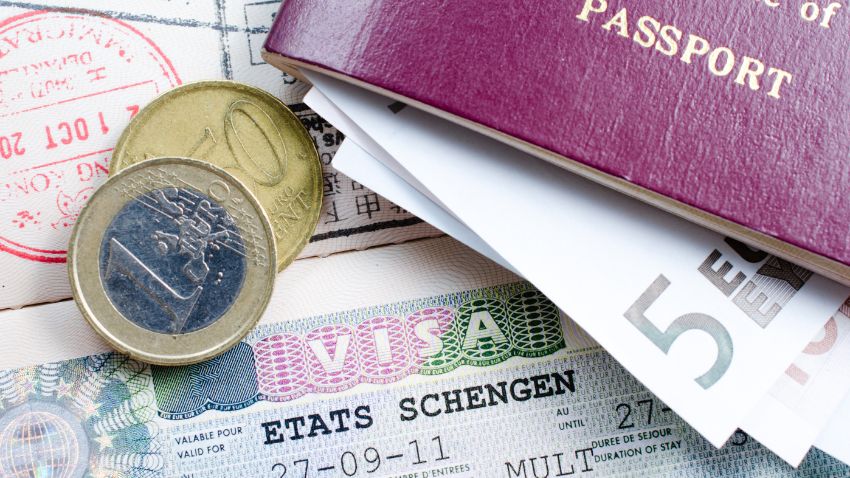 Euro (EUR) Banknotes, Coins and a Passport
EUROPEAN GOLDEN VISA
WHAT IS A GOLDEN VISA AND WHY DO COUNTRIES HAVE THEM?
A Golden Visa refers to the immigration program allowing high net-worth individuals to get a second residency permit or even a second passport in another country simply by purchasing a house or making a relatively large investment or donation.
If you make the required investment and apply for a Golden Visa, you and your family members will become legal residents of that country. You can live there, go to school, and get access to healthcare.
Considering the amount of investment involved, most potential investors hire an expert to guide them through the process, a company like Expat Money, who have years of experience in residency-by-investment programs. When working with us, we will facilitate all the necessary paperwork, and work with you to help you with the investment and visa process.
DO GOLDEN VISAS LEAD TO CITIZENSHIP?
Yes, a Golden Visa can eventually lead to citizenship, but you must live in that country for a few years before they hand you a passport, plus, you will be required to learn and speak their language and take a test to hear your proficiency.
However, a Golden Visa automatically comes with a residence permit, and then in time, you can apply for your passport.
Often you are only required to spend a few days a year to keep your residency intact, which is very nice.
Let's talk about the countries in Europe that offer Golden Visas.
PORTUGAL
Portugal's colonial empire spanned 600 years, the longest-lived of the modern European empires. At its height, Portugal's empire stretched across what are now 53 different countries. Brazil achieved independence in 1822, while all of Portugal's African colonies were independent by the end of 1975. Portugal transferred its last colony, Macau, to China in 1999 after 442 years of occupation.
The Portugal Golden Visa was created in 2012 to boost foreign investment to benefit the Portuguese economy. The program allows non-EU citizens to qualify for a residency permit and eventually a passport.
Due to the various choices of investments, fast processing, and a minimal requirement for residency, this may be the right program for you, plus, the Golden Visa is a fast and straightforward gateway for high-net-worth individuals to eventually obtain EU citizenship.
Portuguese/EU citizens have a very powerful passport and have visa-free travel to more than 187 countries. Also, with an EU Visa, you have instant free travel across the 26 Schengen zone countries for you and your family.
The program has the lowest investment requirements in Europe, starting at just €500,000 or €400,000 in a low-density area in Portugal. You can also buy real estate that is over 30 years old in an urban rehabilitation area and renovate it for at least €350,000 and if that property is also in a low-density area, you can purchase property for €280,000.
As of January 2022, you cannot purchase real estate in Lisbon, Porto, and coastal towns, only properties in Azores and Madeira, as well as interior territories.
When working with Expat Money, you can be assured that you will be guided professionally to choose the best location for your investment.
As a high net worth individual spending less than 183 days in Portugal, you will not be faced with any tax responsibilities unless you become a tax resident, meaning you spend more than 183 days in Portugal.
Other benefits include taxing your pension income at a flat rate of 10%, including retirement savings and life insurance.
Income from "high value-added activities" in Portugal is taxed at 20%. This includes employment and self-employment income from scientific, artistic, or technical activities performed in Portugal. Still, you will pay the same income tax as ordinary tax residents for other types of domestic income.
You will only be taxed on your worldwide income after the first 10 years of residence.
Foreign interest, dividends, rents, and property capital gains can be exempted from taxation. You will also not pay an inheritance or wealth tax.
Investment options can be real estate, investment fund, capital transfer, creating jobs or by donation.
Ask us about using your cryptocurrency to purchase properties through intermediaries and qualify for your golden visa.
GREECE
The country of Greece is situated on the southern tip of the Balkans and is located at the crossroads of Europe, Asia and Africa. There are so many places to go, things to do and cultures to explore.
The Golden Visa for Greece is a very popular investment visa program in the EU. It is a residence-by-investment visa, issued to non-EU citizens who make a significant contribution to the Greek economy. There are several investment options, but the most common way is by purchasing real estate worth at least €250,000. You will also be required to pay taxes and fees so the investment comes to around €300,000. This grants you a 5-year residence permit and can include your family in this residency program.
The time to get a residency card from start to finish is around 40 days, so fairly fast.
If you are a non-resident in Greece you will pay tax on your income derived in Greece but not on income from outside of the country. You will start paying income tax at a rate of 22%. Rental income from property in Greece is taxed at rates from 11% to 33%. Capital gains tax is charged at 15% on property sales.
The Greece Golden Visa offers immediate 5-year residency to the investor, their immediate family members, and free travel in the Schengen Zone.
Greece also offers the following investment options for the Golden Visa;
Sign a lease agreement with a hotel or tourist establishment for at least 10 years

Make a capital investment of at least €400,000 in a company registered in Greece

Make a €400,000 investment in Greek government bonds

Make a €400,000 investment in bonds or shares of real estate investment companies

Make a €400,000 deposit in a Greek bank

Make an €800,000 investment in corporate or government bonds
Between 2014 and 2021, a total of 9,610 applicants received their Golden Visa in Greece. As of 2022, a total of 28,767 Greek Golden Visa permits were issued, giving Greece an additional €2.6 billion of global funds into Greece.
SPAIN
Spain is a country in southwestern Europe with parts of its territory in the Atlantic Ocean and across the Mediterranean Sea. The largest part of Spain is situated on the Iberian Peninsula; its territory also includes the Canary Islands in the Atlantic Ocean, the Balearic Islands in the Mediterranean Sea, the autonomous cities of Ceuta and Melilla, and several minor overseas territories also scattered along the Moroccan coast of the Alboran Sea. The country's mainland is bordered to the south by Gibraltar; to the south and east by the Mediterranean Sea; to the north by France, Andorra and the Bay of Biscay; and to the west by Portugal and the Atlantic Ocean.
The Spain Golden Visa is also known as the Spanish Residence Permit Program.
This type of permit is for all citizens from outside the EU who want to move and live in Spain and invest a significant amount of money into the country.
If you meet the requirements and invest at least €500.000 in either real estate, business, government bonds or a bank deposit, you have an easy and quick way to obtain a Spanish second residency permit.
There are two types of permits,
An Investor Visa. If you are currently outside of Spain when you submit your application, it must be done at the Spanish Consulate in the country you are living in. The permit is good for 1 year.

Residence Permit. If you are living in Spain when you submit your application, it must be made at the Large Business and Strategic Groups Unit. The permit is good for 2 years. Renewal is 5 years and you don't have to be living in Spain at the time the application is done.
Depending on where you apply will determine the visa you obtain. There are also different deadlines for granting the visa or residence permit.
For a capital investment to be considered as significant, one of the following must be fulfilled:
€2.000.000 in Spanish public debt securities.

€1.000.000 in company shares or stock of Spanish capital companies with actual business activity.

€1.000.000 in investment funds, closed-end investment funds or venture capital funds constituted in Spain,

€1.000.000 in bank deposits in Spanish financial institutions.

Purchasing €1.000.000 in real estate property (free of any liens or encumbrances).

A business project created in Spain with at least one of the following conditions:
The creation of jobs

Making an investment with relevant socio-economic impact in the geographic area where the activity will be carried out.

A relevant contribution to scientific and/or technological innovation.
If you need more questions about European Golden Visas and want to work one-on-one with me, read the important letter below. From there you can fill in an application to become a Private Client.
CITIZENSHIP BY ANCESTRY
Did you know that if your great-great-great-grandparents came from Spain, Ireland, Italy or any other EU country, you can essentially live or work anywhere in the EU and not have to apply for a visa?
Not all countries will go back that far, some it is only your grandparents, but even so, what an easy way to obtain a second passport.
Below I've listed just a few of the countries and the benefits of citizenship by ancestry or nationality law of jus sanguinis - the right of blood. Further down I've listed all of the countries that recognize ancestry to obtain a second passport. It's worth checking with your parents or grandparents to see if you qualify for any of these amazing second passports.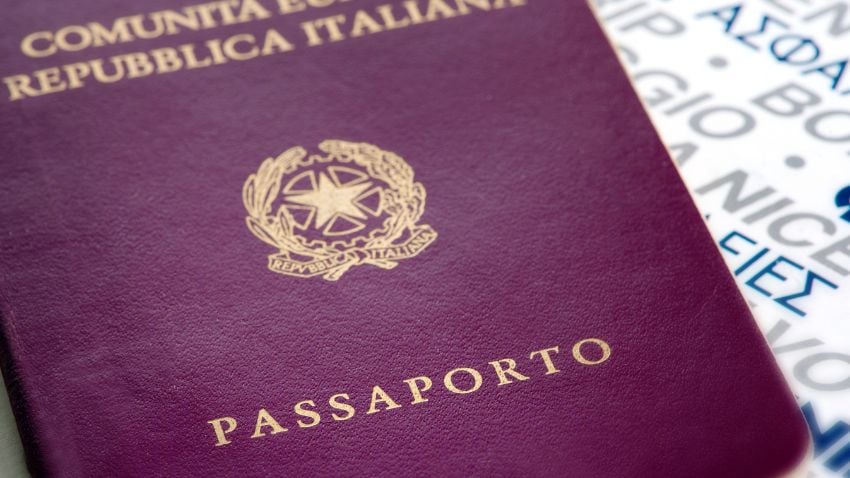 Italian Passport
ITALY
Imagine living and working in Italy, with its culture, food and amazing lifestyle.
Italy does not have a specific route to citizenship through investment. However, you can become an Italian citizen by descent or ancestry. If one or both of your parents are/were Italian citizens when you were born, this is the easiest way to obtain a second passport from Italy.
To qualify for Italian citizenship by descent, you must prove that citizenship, the right to claim Italian citizenship, was transferred from your Italian-born ancestor to yourself within the Italian Laws.
You must know the date of birth for every relative between you and your Italian-born ancestry and the date on which your ancestor naturalized to your country.
The Italian passport has visa-free entry to 189 countries. Italy is a member of the EU, which means you can freely travel to all 26 countries in the Schengen zone with no worries or restrictions.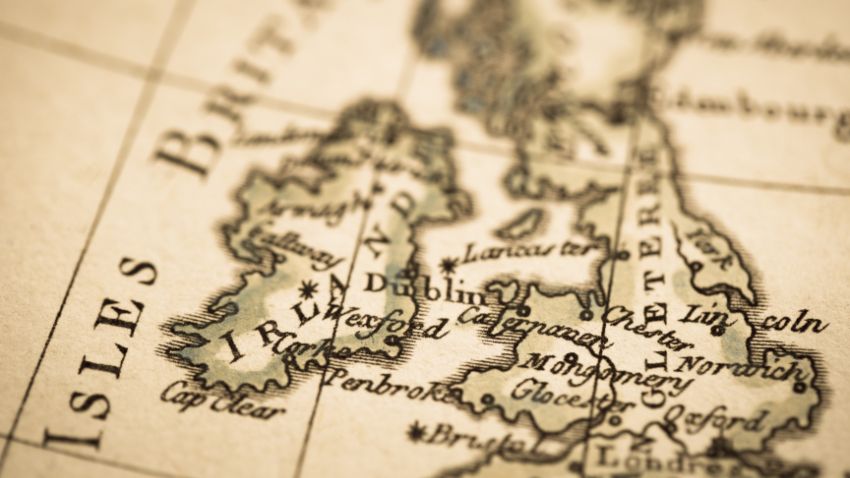 Antique World Map of UK and Ireland
IRELAND
Ireland's Atlantic coastline is a 2,000-mile expanse of ocean. They have a rich heritage of culture and tradition and if you are lucky enough to have some Irish in your blood, don't wait, start the application process today.
One of your parents or a grandparent must be an Irish-born citizen at the time of your birth for you to qualify to become an Irish citizen.
If you have a passport from Ireland you can visit 187 countries visa-free destinations, making it the 5th most powerful passport in the world.
The following countries require at least one parent to be a native of the country. In some cases, it can be either a parent OR a grandparent:
| | | | | |
| --- | --- | --- | --- | --- |
| Argentina | Australia | Austria | Brazil | Canada |
| Chile | Colombia | Costa Rica | Croatia | Czech Republic |
| Denmark | Dominican Republic | Finland | France | Germany |
| Greece | Hungary | Ireland | Israel | Italy |
| Mexico | Netherlands | Norway | Philippines | Poland |
| Portugal | Romania | Singapore | Slovakia | Slovenia |
| South Africa | Spain | Sweden | Switzerland | Taiwan |
| Thailand | Turkey | United Kingdom | United States | |

CITIZENSHIP BY NATURALIZATION
Citizenship by naturalization is a process by which someone who is already a citizen of one country is able to gain citizenship in a different country. This may or may not involve renouncing your initial citizenship, depending on the laws of each country.
The process can vary from one country to another, though in general it involves living in a country for a particular period of time and learning about the culture and history of that country.
The rules vary from country to country on the process of naturalization. A country will look at the length of time that you lived full-time in the country, have you purchased real estate, and do you have a good command of the language.
In most cases, you will be required to take a written test and pass to be able to become a legal citizen of your new country.
But if you've been living in a new country for several years, the process to acquire a new passport is not too difficult or too costly and may well be worth the effort that is required.
INVESTOR VISAS
CENTRAL AMERICA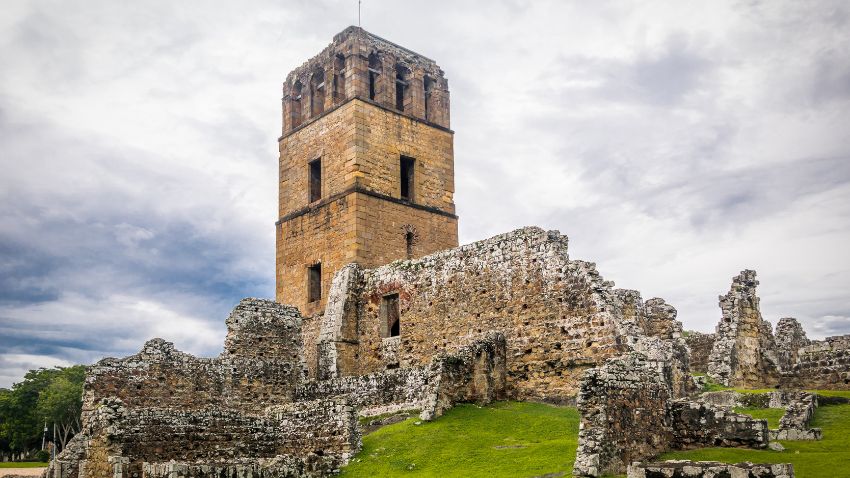 Ruins of Panama Viejo - Panama City, Panama
PANAMA
My favourite country in Latin America is Panama. With coastlines both on the Pacific Ocean and the Caribbean Sea and where Northern and Southern worlds connect.
Panama City is like living in Miami, only for a fraction of the cost. The weather is outstanding, even when it's the rainy season and the fruit and vegetables are abundant all year round.
Panama does not have a citizenship by investment program; however, they do have many second residencies by investment programs. I'm just going to list the top 3 here.
PANAMA FRIENDLY NATIONS VISA
In August 2021 the Panamanian Government changed the rules for the Friendly Nations Visa. I tell my clients all the time, don't wait. If you see a program that works for you and the price is right, don't wait. Honestly, it's not worth it. Over the years I've seen amazing programs come and go. My clients who waited get so upset, but I tell them to go for it.
The Friendly Nations Visa grants permanent residency to citizens of specific countries, with economic or professional ties with Panama.
There are 3 ways to obtain your FNV.
Employment in Panama

Purchase real estate of at least $200,000

Certificate of deposit of at least $200,000
It will take you about 6 months to obtain your visa and it is valid for 2 years. This is classified as your provisional residency.
After 2 years, as long as you have fulfilled your requirements, you can file for your permanent residency in Panama.
Currently, there are 51 countries that are included in the Friendly Nations Visa. If you are from any of these countries, you can qualify for this visa:
| | | | | |
| --- | --- | --- | --- | --- |
| Andorra | Argentina | Australia | Austria | Belgium |
| Brazil | Canada | Chile | Costa Rica | Cyprus |
| Czech Republic | Denmark | Estonia | Finland | France |
| Germany | Great Britain | Greece | Hong Kong | Hungary |
| Ireland | Israel | Japan | Latvia | Liechtenstein |
| Lithuania | Luxembourg | Malta | Mexico | Monaco |
| Montenegro | Netherlands | New Zealand | Northern Ireland | Norway |
| Paraguay | Peru | Poland | Portugal | Korea |
| San Marino | Serbia | Singapore | Slovakia | South Africa |
| Spain | Sweden | Switzerland | Uruguay | USA |
PANAMA INVESTOR VISA
Panama Investor Visa offers permanent residency to people who make a minimum investment in Panama, which includes purchasing real estate. This visa was introduced in 2020 and is easy and simple.
You can start the process from your home country and can take as little as 30 days to complete.
The Qualified Investor Visa is for anyone from any country, as long as the qualifications are met.
For a limited time, the investment in real estate can be $300,000 and can be for different projects in Panama. It is not required that you purchase one property. In the future, the price for investment will revert back to $500,000.00 USD.
There are other ways to obtain residency with the Investors Visa;
Real Estate Investment through Promissory of Sales Agreement

Investments made through a licensed Brokerage House approved by the Superintendence of the Stock Market of Panama

Fixed Term Deposit in a Panamanian Bank
PENSIONADO VISA
To apply for the pensionado visa you must have a lifetime pension from either your government or a private company that is an authorized and regulated retirement agency or a private company, in excess of $1,000 USD, or its equivalent in another currency.
You must add $250 USD to your monthly pension if you are married. For a total of $1,250 monthly USD.
There are many benefits associated with the pensionado visa which is used widely for expats from the USA and Canada.
Here is a summary of the benefits you would be entitled to,
One-time Duty tax exemption for household goods is up to $10,000.

Duty exemption for importing a new car every two years.

50% off entertainment anywhere in the country (movies, concerts, sports)

30% off bus, boat, and train fares

25% off airline tickets

50% off hotel stays from Monday through Thursday

30% off hotel stays from Friday through Sunday

25% off at restaurants

15% off at fast-food restaurants

15% off hospital bills (if no insurance applies)

10% off prescription medicines

20% off medical consultations

15% off dental and eye exams

20% off professional and technical services

50% reduction in closing costs for home loans

25% discounts on utility bills

15% off loans made in your name

1% less on home mortgages for homes used for a personal residence
NICARAGUA
The largest country in Central America is bordered by Costa Rica to the south, Honduras to the northwest and the Caribbean Sea to the east. The region's largest freshwater lakes, Lake Nicaragua and Lake Managua total 3,500 square miles.
To obtain permanent residency in Nicaragua, you can invest $30,000 into the local economy. With that, you are entitled to a 5-year permanent residency visa which can lead to a second passport in the future.
Nicaragua also has a Rentista or Pensioner Visa. You must be at least 45 years old and have $1,000 USD of fixed monthly income.
EL SALVADOR
This tiny country located in Central America is bordered by Honduras, Guatemala and the Pacific Ocean. Things most people don't know about El Salvador is that the USD is their official currency; they have a very rich culture, with tons to explore and a beautiful beach where you can find endangered species like the marine turtle and red macaw.
El Salvador has many different types of second residency programs. Here is a list of the most commonly used ones.
Investor Residency Visa: Presidents, board of directors members, legal reps. shareholders of a commercial company legally established in El Salvador, owners and managers of a company with active investment in El Salvador with $4,000.00 minimum sales are required.
Retired Residency Visa: Pension or income of more than $1,095/month
Rentista Residency Visa: The Nomad Visa is for non-working people with a monthly income of more than $1,460.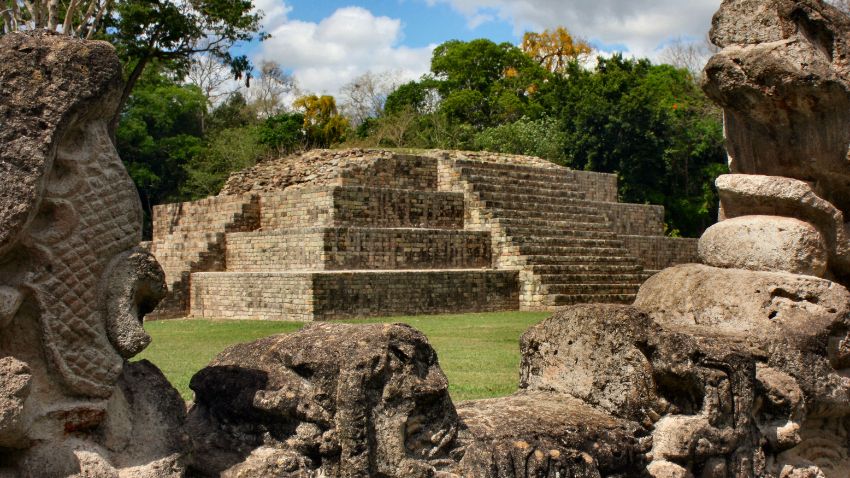 Pyramid of Copan, Honduras
HONDURAS
Located in Central America, Honduras has 3 neighbours. Nicaragua, El Salvador and Guatemala, plus a few miles of beach on the Pacific Ocean and plenty of shoreline on the Caribbean Sea.
As a tourist destination, Honduras has always kept a low profile; however, over recent years, more and more have been opening up in cities like La Ceiba, Tegucigalpa and San Pedro Sula.
There are several ways to get residency in Honduras.
Pensioner or Retiree: You must have a lifetime pension of at least $1,500 USD per month from a government institution or a private pension company.
Renter/Rentista: You must have an income of at least $2,500 USD per month from a source outside of Honduras. For example, bonds, rental income or deposits.
Investment: $50,000 into a company registered in Honduras will get you residency. Citizenship is possible after 3 years of residency.
Employment: You can apply for this type of residency as an employee of a company ("key-employee") or as an entrepreneur or owner of a business.
Relative: If you are married to a Honduras citizen, this will include dependents.
BELIZE
Located in Central America between Honduras and El Salvador to the South, Guatemala to the West and Mexico in the North, Belize has a beautiful coastline on the Caribbean Sea.
One of the main benefits of living in Belize is that English is the official language.
The most popular residency program in Belize is the Qualified Retired Persons (QRP) Program.
You must be over 45 years of age and have a minimum of $2,000 a month in a qualified pension. You can work and conduct business and the countries that can apply are many, including the USA, Canada and Great Britain.
Once you have been a permanent resident in Belize for 5 years or more you can qualify for a second passport from Belize, this includes your children and spouse.
Red Macaw in Costa Rica
COSTA RICA
Costa Rica is a wonderful small country located in Central America. Panama is located to the south and Nicaragua to the North. With coastlines on both the Pacific and the Caribbean Sea, mountains, volcanoes and an abundance of fresh fruits and vegetables, no wonder thousands of expats call Costa Rica home.
The nice thing about getting an investor visa in Costa Rica is that it allows you to live and work here. With Costa Rica being such a tourist destination, people come and want to stay; this is how.
You can make an investment of at least $150,000 USD after the Costa Rican government lowered the minimum investment needed in August 2021. Your investment must be approved by the Costa Rican government and can take up to 2 months to process and will give you a temporary residence permit. If you are approved for an investor visa and live in Costa Rica, after 3 years, you will be eligible to apply for permanent residency.
You must be in the country for a minimum of 72 hours every year. Dual citizenship is permitted for citizens from certain countries, including the United States and Canada.
GUATEMALA
Guatemala is a country located in Central America, bordered by Mexico to the north and west; Belize and the Gulf of Honduras to the northeast; Honduras to the east; El Salvador to the southeast and the Pacific Ocean to the south.
Living in Guatemala full-time is not a difficult process. There are a few ways to obtain a permanent residence here.
Retirement Visa or Pensionado Visa: This is a 2-year temporary visa. As long as you have income from abroad (passive or active) you can apply for a visa to be a non-economically active citizen (rentista or pensionado permit). For these categories, you need proof of income from abroad. The minimum income is at least $1,000 USD per month and an additional $200 USD for each dependent.
Once you have completed the 2-year temporary visa and complied with the rules, you can then apply for permanent residency which will take about 1 year to complete.
Investment Visa: You must invest a minimum of $60,000 USD. Once you have this visa you can own a business or work, and you can apply for citizenship after 9 months of gaining your residency.
SOUTH AMERICA

View of Cartagena de Indias, Colombia
COLOMBIA
No matter what you are looking for in a country, Colombia has it all. It borders the Caribbean coast with beautiful beaches and weather, the Andies running through the country and the enigmatic Amazon jungle in the south. If you're looking for culture, pre-Columbian architecture is breathtakingly beautiful.
While you are visiting Colombia, you can apply for an Investors Visa. This visa is permanent; however, your information must be revalidated every 5 years with a process referred to by visa officials as a visa transfer.
You can also apply for a Colombian visa from abroad at any Colombian consulate. You also must visit Colombia 1 day every 2 years to keep your visa active.
There are two main ways to obtain an Investors Visa in Colombia: to purchase real estate for approximately $160,000 USD, create a corporation, or purchase shares in a private Colombian company with a value of approximately $160,000 USD. These prices are based on the exchange rate of the Colombian peso to the USD. They could be lower or higher than is suggested here.
Many things in Colombia are described in terms of one monthly minimum wage. For example, your accountant may charge you 1 'monthly minimum wage' for taking on your case. This is most relevant with things related to the Government. This is mostly due to inflation. Each year prices go up, and so to keep things such as Government fees in line with inflation, they use the monthly minimum wage. This is called El Salario Mínimo Mensual Legal Vigente.
The price for the visa varies from year to year depending on the monthly minimum wage. I've quoted $160,000 USD; however, it could be less or more depending on the minimum wage.
BRAZIL
Brazil is the largest country in South America, containing 8,515,799 square kilometres and has a coastline of 7,491 square kilometres. It's often the great value of day-to-day living that excites expats who settle here.
Brazil does not grant Brazilian nationality by investment, nationality by marriage or citizenship by marriage; other legal requirements must be met.
As of June 2022, Brazil's passport ranks as the 20th most powerful passport in the world, with Brazilian nationals able to enter 169 countries across the world visa-free or visa on arrival.
To be eligible for an investor visa, you must invest R$500,000, which is approximately $95,000 USD, in either an already existing Brazilian company or in a new Brazilian company and payment must be made directly from the Investor's account abroad and be registered with the Central Bank.
Brazil offers residency visas to work or study inside the country. You must apply for a consular visa or by transforming the visiting visa into a residence permit.
URUGUAY
Uruguay is located on the southeastern coast of South America and is the second smallest country on the continent. It is a beautiful country and reminds me of Canada visually. They are food independent with the capability of feeding 40 million people.
Obtaining residency in Uruguay, you must live in the country while the process is being completed, which usually takes 6 to 12 months, after which you will become permanent residents and can travel at will.
To qualify, you must have a monthly income of $1,500 USD as a single, and a family of 4 is advised to have at least $3,000 monthly income.
Single people can apply for citizenship 5 years from the time they apply for residency. Married couples can apply for citizenship 3 years after they apply for residency.
PARAGUAY
Paraguay is a beautiful small country in the middle of South America. It's rustic and sophisticated. It is one of the two landlocked countries in South America, bordered by Argentina, Brazil, and Bolivia. There are 7 million residents and almost 3 million live in Asuncion, the capital.
If you need a visa to enter Paraguay, you can apply for permanent residency with as little as $70,000 USD investment either into a Paraguay bank account or purchasing agricultural land or real estate and you have 10 years to spend it on your business or investment project.
If you are a citizen of a visa-free country; Canada, the USA or the EU; you can easily obtain a permanent residence permit without investment with as little as $5,000 in a bank deposit.
One of the benefits of living in Paraguay is that foreign-sourced income is tax-exempt. Residents start to pay income tax with an income of $22,500 USD sourced in Paraguay.
The process is roughly 4 months and once you have been living in the country for 3 years you can apply for citizenship. Paraguayan citizens have a great passport allowing visa-free travel to 141 countries making it 36th in ranking in 2022.
CITIZENSHIP BY BIRTH
BRAZIL
Brazilian nationality law is based on the principles of jus soli and jus sanguinis. As a general rule, any person born in Brazil acquires Brazilian nationality at birth, irrespective of the status of parents. It may also be acquired by children born abroad of a Brazilian parent or by naturalization.
WHAT IS BIRTH TOURISM
Birth Tourism is giving birth in a country that grants citizenship based on jus soli and provides benefits to all children born there. This will give your child a better quality of life and entitles them to a second passport immediately from birth. In many cases, parents of such children also enjoy a faster naturalization timeline.
The process of "jus soli" is generally available to anyone who has a child within the territory of a country with birthright citizenship, even if they are a temporary resident or an illegal alien. The only people whose children do not qualify for instant citizenship are diplomats.
These countries offer what is called "absolute jus soli," meaning that the biggest hurdle you'll face in some countries is having to register your bundle of joy with the local authorities to secure their passport.
Here is a list of the best countries in which to give birth:
| | | | | |
| --- | --- | --- | --- | --- |
| Argentina | Belize | Bolivia | Brazil | Canada |
| Chile | Costa Rica | Dominica | Ecuador | El Salvador |
| Fiji | Grenada | Guatemala | Guyana | Honduras |
| Jamaica | Mexico | Nicaragua | Pakistan | Panama |
| Paraguay | Peru | Portugal | St. Kitts & Nevis | St. Lucia |
| St. Vincent and the Grenadines | Trinidad and Tobago | Tuvalu | United States | Uruguay |
| Venezuela | | | | |
My wife and I decided to give birth to our second child in Brazil for exactly the reasons I mentioned above. At birth, he is an automatic Brazilian citizen. Because I am Canadian, he will also qualify to receive his Canadian citizenship (with a little work from our side). Then, we are residents of Panama, he will therefore be allowed to receive his permanent residency in Panama.
Please note: *Legal Fees and additional expenses are not included in these Investment Options for any of the above countries.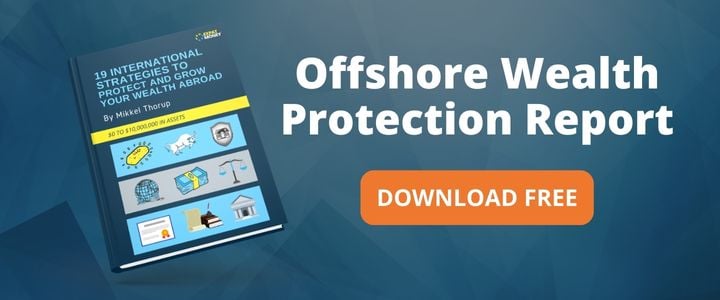 WORK WITH ME
I help my clients to move offshore for freedom, privacy and autonomy by focusing on the immigration, legal, and tax issues that you will face when becoming an expat. If you would like to work one-on-one with me on getting out of your home country (or setting up a Plan-B location), then read this important letter and fill in an application form to become a Private Client. My fees are not cheap; however, I can assure you that when you work with a professional firm like ours, the results will be worth it.
BEST OF THE EXPAT WORLD
If you want the best intel from the expat world, including profitable offshore opportunities, little-known tax-saving strategies, and hard-won insights on immigration, passports, and Plan-B residencies, all delivered to your inbox every single week, then join our daily correspondence, EMS Pulse™. Currently enjoyed by over 37,000 expats and expat-hopefuls worldwide. Fill in the form below to join our newsletter free: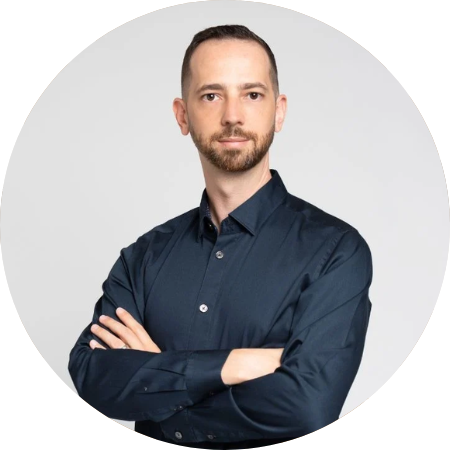 Written by Mikkel Thorup
Mikkel Thorup is the world's most sought-after expat consultant. He focuses on helping high-net-worth private clients to legally mitigate tax liabilities, obtain a second residency and citizenship, and assemble a portfolio of foreign investments including international real estate, timber plantations, agricultural land and other hard-money tangible assets. Mikkel is the Founder and CEO at Expat Money®, a private consulting firm started in 2017. He hosts the popular weekly podcast, the Expat Money Show, and wrote the definitive #1-Best Selling book Expat Secrets - How To Pay Zero Taxes, Live Overseas And Make Giant Piles Of Money, and his second book: Expats Guide On Moving To Mexico.
Recent Posts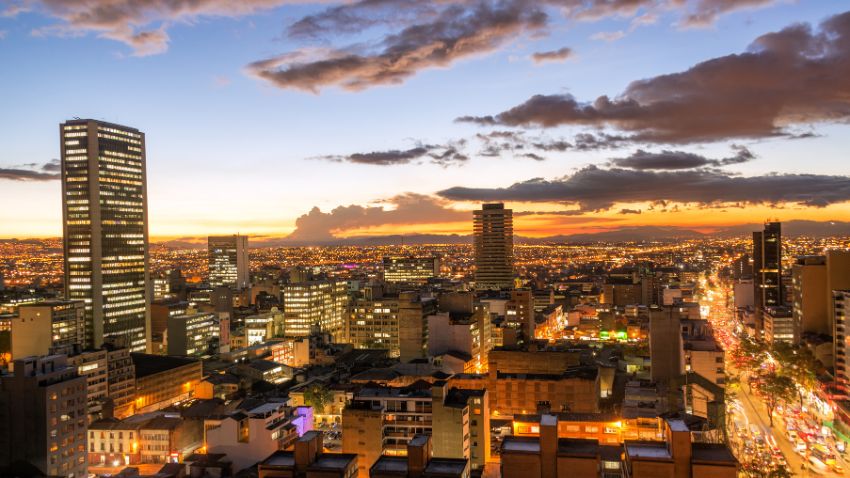 Colombia is where sun-soaked beaches meet lush rainforests, vibrant cities pulse with energy, and visitors seek adventure-filled lives. These days,...
Continue Reading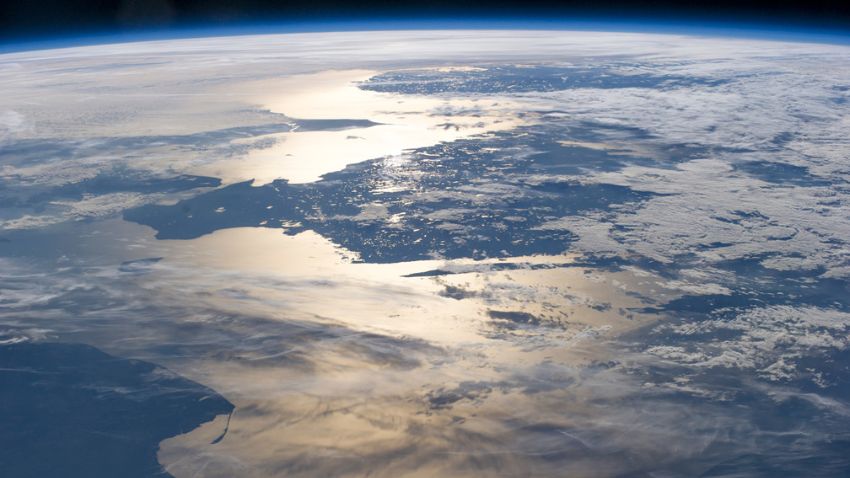 Mikkel Thorup:

November 25, 2023
Have you ever wondered where you'd be safe if the unthinkable happened? If those headlines of escalating tensions, border conflicts, and arms races...
Continue Reading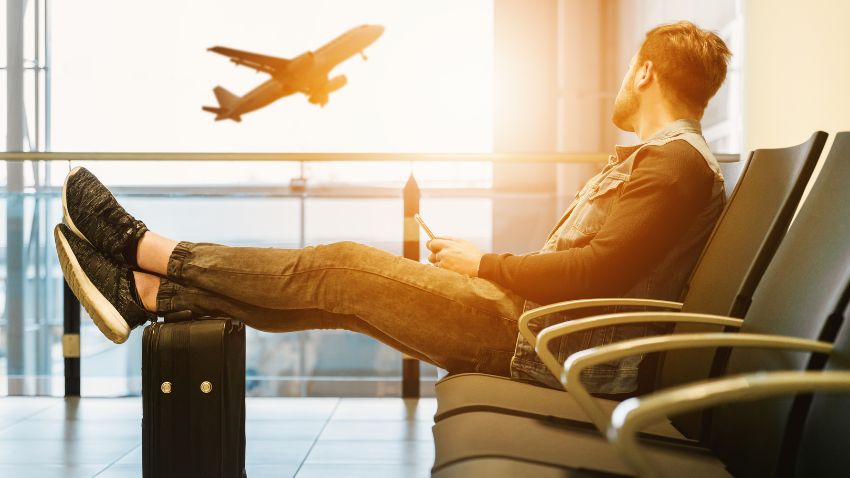 Mikkel Thorup:

November 23, 2023
Have you ever wondered how can you send money overseas? Maybe you've found yourself needing to pay for a charming villa in Tuscany, or perhaps your...
Continue Reading